Denpasar Residence is an upscale residential complex located above the mall Kuningan City. It consists of 2 towers of 28 floors (203 meters high), Kintamani and Ubud, for a total of 980 apartment units. It was completed in 2012 by the group Agung Podomoro Land, the largest property developers in Indonesia.
ABOUT US
The architects of Denpasar Residence were DP Architects from Singapore (Senayan City, Central Park Jakarta, Kemang Village, LaVie Kuningan) and PTI Architects from Indonesia (Bellagio Mansion, Essence Dharmawangsa, Residence 8, Gandaria City, Banyan Tree Bali).
The contractor was Adhi Karya, a large public company with extensive experience, mostly in building government infrastructure (toll roads, stadium). They also built luxury residential complexes like Pakubuwono View, Sudirman Mansion, Oakwood SCBD, and The Capital Residence.
The developer has a Hak Guna Bangunan Murni, which means the property was built on its own land. As an apartment owner, you get a "Strata Title di atas HGB Murni"
Our Location
Denpasar Residence is located in Karet Kuningan, Setiabudi, on the busy street Jl. Prof. DR. Satrio. The latter is very strategic as it connects Jalan Sudirman and Jalan Rasuna Said, two of the most important roads in Jakarta.
This is the heart of the business district, and a great location if you work in the Golden Triangle. It is a neighborhood filled with office towers, hotels, government buildings, malls, and embassies. From there, you can go to Mega Kuningan, Jalan Sudirman, Jalan Thamrin or Jalan Gatot Subroto in less than 15-20 minutes.
While this area of Jakarta is within the business district, it remains quite authentic as you have a "kampung" (local neighborhood) just behind Denpasar Residence. Personally, even if this means hearing the mosque 5 times a day, I enjoy it as I find it less sterile than more modern neighborhoods like Mega Kuningan, SCBD or Rasuna Epicentrum
NEIGHBORHOOD
Malls: Denpasar Residence is just above Kuningan City and it is connected to it through a private entrance. This is clearly one of the biggest selling points of the complex. have an XXI cinema, a Lotte Mart supermarket, an Ace Hardware, etc. Just 5 minutes also Lotte Avenue for shopping famous fashion brands. ITC Kuningan and Mall Ambassador are cheaper malls.
Supermarkets: In Kuningan City, there is a Lotte Mart that has plenty of imported products. the cheaper Carrefour in ITC Kuningan or expensive Ranch Market in Lotte Avenue.
Restaurants: in Kuningan City Mall (Outback Steakhouse, Imperial Dim Sum, Sate Khas Senayan, etc). cheap food Ambassador Mall (6th floor). expensive venues Mega Kuningan (Loewy, Basque, etc).
Bars and Nightlife: There is an excellent nightlife scene in Mega Kuningan.
Education : Universities: Bakrie University, Atma Jaya Semanggi, London School of Public Relations, STIE Perbanas
Schools: International Islamic School, Royal Primary Academy ,Sekolah Royal Tunas Mulia , Highscope
Preschools: Starchild Daycare, My Tootsie Bear and Kinderfun (Bellagio Mall).
Hospitals: MMC Hospital, Siloam MRCC, SOS Medika Clinic
Offices: Axa, Bakrie, Cyber 2, Menara Karya, etc.
Embassies: Australia, Saudi Arabia, Singapore, India, Holland, India, UK, Russia, Ukraine, Greece, Belarus, Hungary, etc.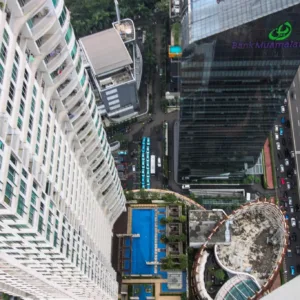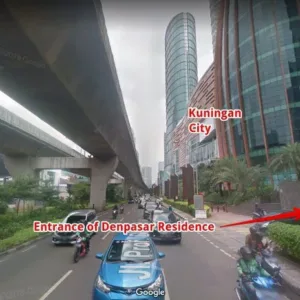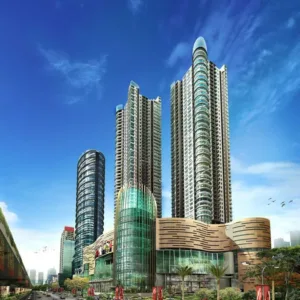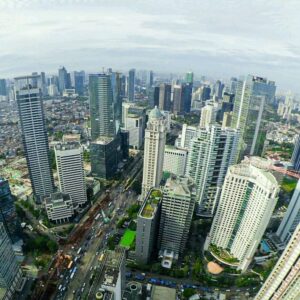 CONTACT US
LET'S TALK.
Make Appointment Now to Schedule Your Visit to Our Show Unit, Many Unit Available For You